Your Full Service Harness Shop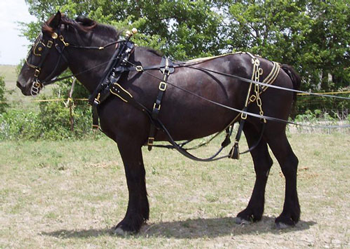 Andrus's Big Sky Leatherworks, formerly known as Big Sky Leatherworks, has over 30 years worth of experience and knowledge building harnesses for draft horses. We custom build all of our harnesses for various uses including: farming, logging, and commercial endeavors. Whether you need a harness for a large draft horse or a mini horse. Andrus's Big Sky Leatherworks can custom build for any size you need.
We use only the best leather and hardware we can find for our work. You can expect the highest quality craftsmanship and service at all times when you work with Andrus's Big Sky Leatherworks. We also offer harness repairs and sell various hardware and supplies to ensure you have everything you need. Call or stop by today to learn more about the products and services Andrus's Big Sky Leatherworks has to offer!